The German people are experiencing the horrific consequences of letting in over one million refugees. German culture and society have been completely disrupted by migrants who were welcomed with open arms by Angela Merkel. Her open-border immigration policy has only affected Germany negatively, as it has become a terror-hotbed full of migrants who refuse to assimilate into Western culture, even forcing German officials to Islamify their prisons.
In acts of complete savagery, Muslim migrants in prisons across Germany are reportedly using their feces and blood in an effort to contaminate prison surfaces and create traps for German prison staff.
Officials from the North Rhine-Westphalia's (NRW) justice ministry reported the disgusting attacks, noting that they have significantly increased over the year.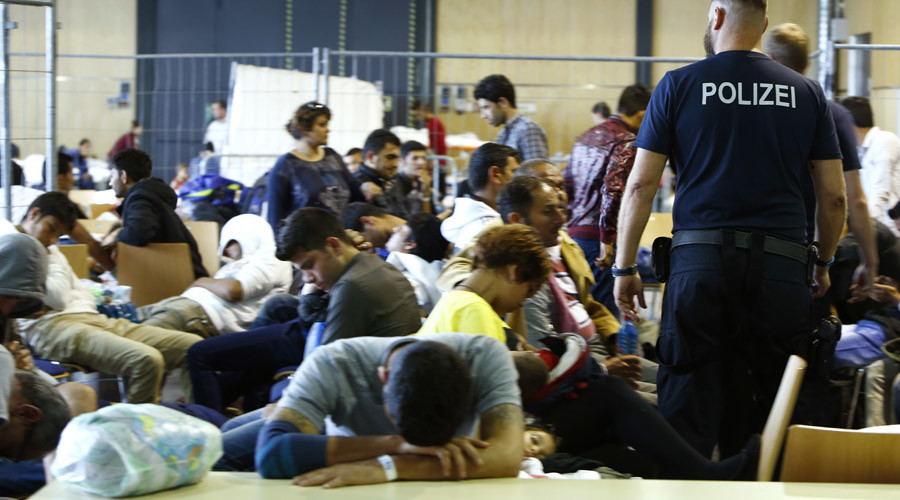 In 2016, there were 32 reported cases of migrant prisoners contaminating prison surfaces with blood and feces. In some instances, migrants threw feces at guards.
In an effort to decrease the conflict between the migrant prisoners and guards, NRW has created integration and language courses and has even hired more Arabic interpreters. NRW has also hired "Islam scientists" to help guards recognize signs of Islamism in prisoners.
Recognizing the disturbance caused by migrant prisoners, Germany's Social Democratic Party minister called for Germany to send troublemaking prisoners back to North Africa on charter planes.
"Migrants Setting Blood, Faeces 'Traps' for Prison Staff"
BREITBART, January 2, 2017
Language classes and the recruiting of 'Islam scientists' are among measures announced by North Rhine-Westphalia's (NRW) justice ministry to combat the rising number of 'disgust attacks' in prisons by Maghreb migrants.

Across Germany, migrants from North Africa have been setting 'traps' for staff in prisons by "greasing" doors handles, floors, and other surfaces that employees are forced to touch and walk over with bodily fluids, mainly faeces and blood.

NRW has acknowledged the problem for some time, but in November the state's justice minister Thomas Kutschaty was forced to admit the attacks have been growing more frequent.

Thirty-two cases in which "detainees from the Maghreb states have contaminated areas with blood and/or faeces" were logged in 2016. At prisons in Iserlohn and Cologne, there were even incidents in which staff members were pelted with faeces.

Head of Bielefeld Prison, Uwe Nelle Cornelsen, described "restlessness, rioting, rebellion against lawyers, and suicide threats" are typical problems staff have to deal with. He told the Neue Westfälische that prisons "must remain consistent, and refuse to negotiate," reporting rumours that in some parts of the Maghreb, such tactics encourage centres to release detainees earlier.

Along with "security and discipline," integration centres and language courses form the core of a series of measures recently announced by NRW's justice ministry to tackle problem prisoners.