A bang. It's how jihadis bring in the New Year.
News Year's Eve celebrations have been affected in Baghdad after two suicide bombers carried out an attack in a market, adding to the long list of suicide bombings in Iraq.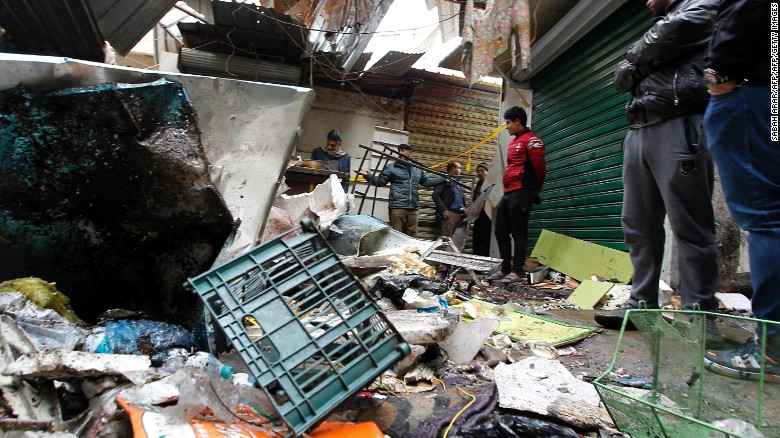 At least 27 people were killed in the explosion and 53 people were injured.
ISIS has claimed responsibility for the twin bombings. Earlier this month ISIS encouraged jihadis to carry out terror attacks during holiday and New Year celebrations.
"Double suicide bombing in Baghdad market kills 27"
THE TELEGRAPH, December 31, 2016
Two suicide bombers ripped through a busy market area in central Baghdad Saturday, shattering a relative lull in attacks in the capital and dampening preparations for New Year celebrations.

The bombers attacked the Al-Sinek area, killing at least 27 people and wounding 53, a police colonel said. An officer in the interior ministry and a hospital official confirmed the toll.

"Many of the victims were people from the spare parts shops in the area, they were gathered near a cart selling breakfast when the explosions went off," said Ibrahim Mohammed Ali, who owns a nearby shop.